Santa Fe Opera
An invitation to a Gala celebrating a unique and immersive Opera experience amongst the clouds.
Identity And Invitation Design
---
The Santa Fe Opera provides an unforgettable experience for its open stage, enhancing the Opera experience with a 360 degree panorama of the high desert with its dramatic, fiery skies. For its 60th Anniversary Gala—a black tie event—an invitation package was designed and mailed to pertaining parties in this moment of pride for the institution. The fiery red sunsets and layers of clouds inspired the design for the invitation, RSVP card, envelopes, etc. The dark silhouette of the horizon and the sunsets above helped establish a sophisticated color palette which would communicate the formal, yet unique experience of the event. Horizontal lines as well as seemingly "floating" typography became a metaphor for the dimension of the Santa Fe sky.
Role: Concept Development, Art Direction, Design.
Produced at LaPlaca Cohen.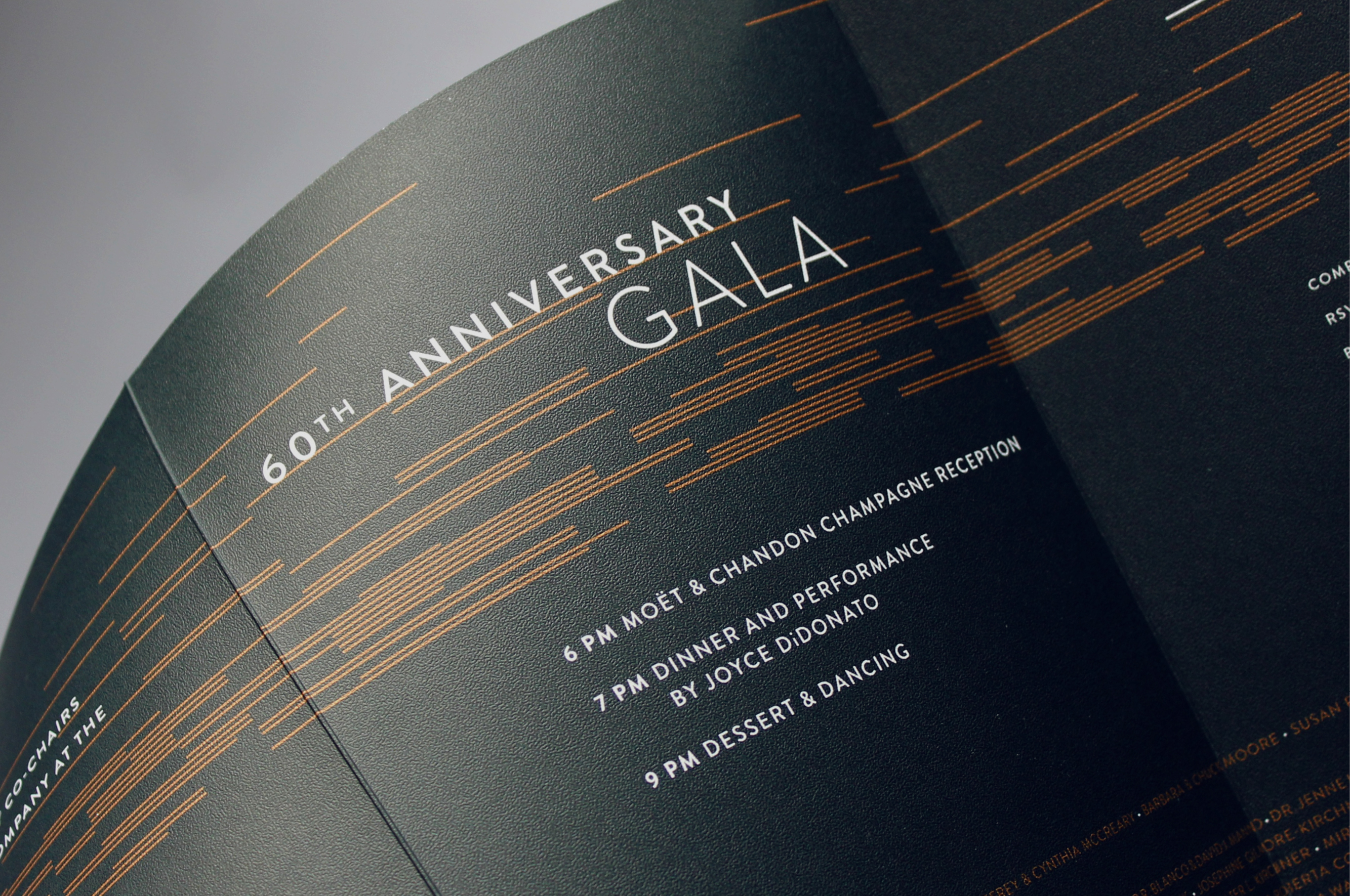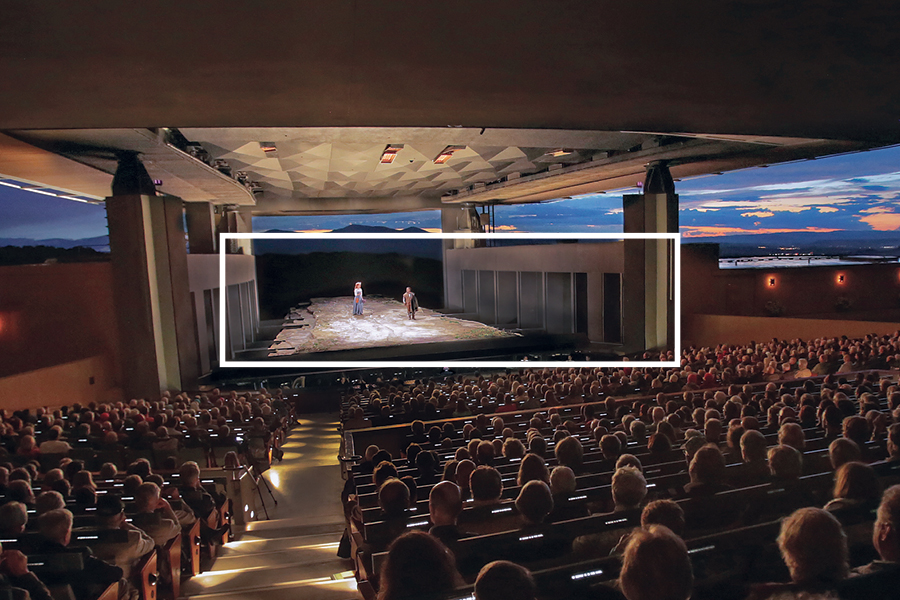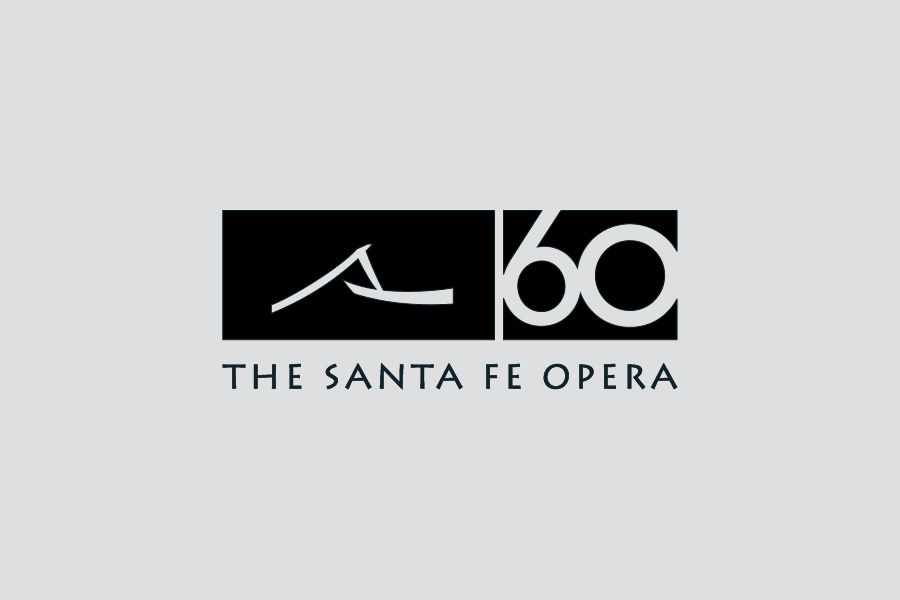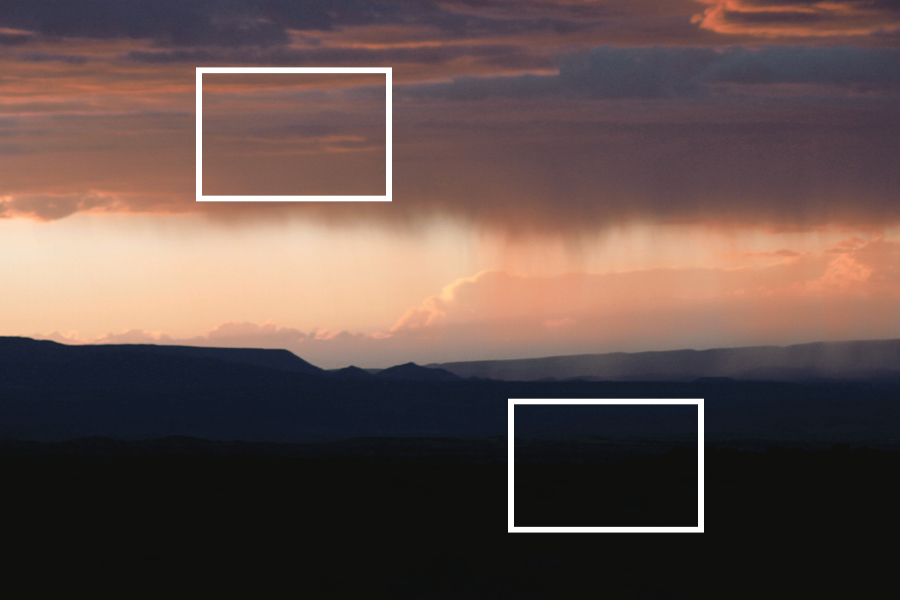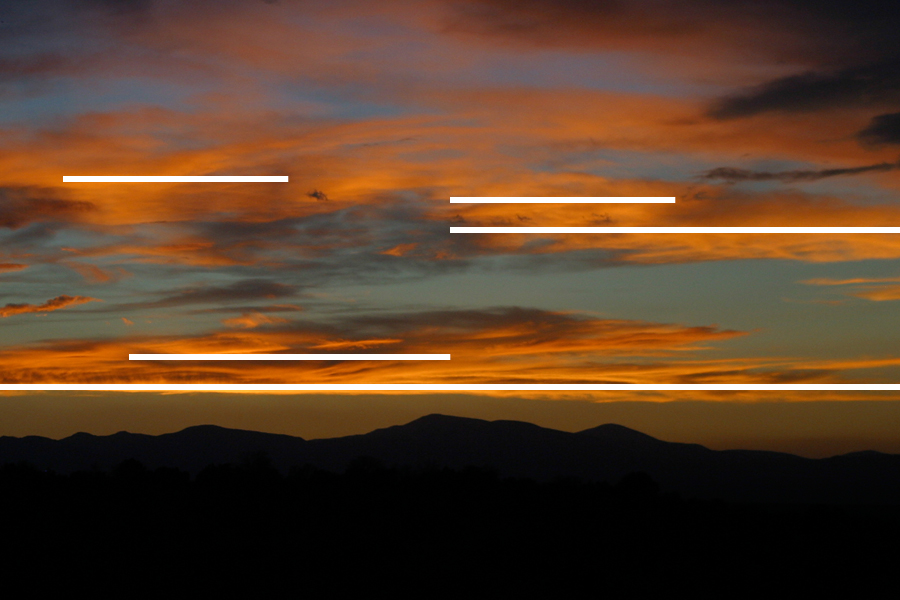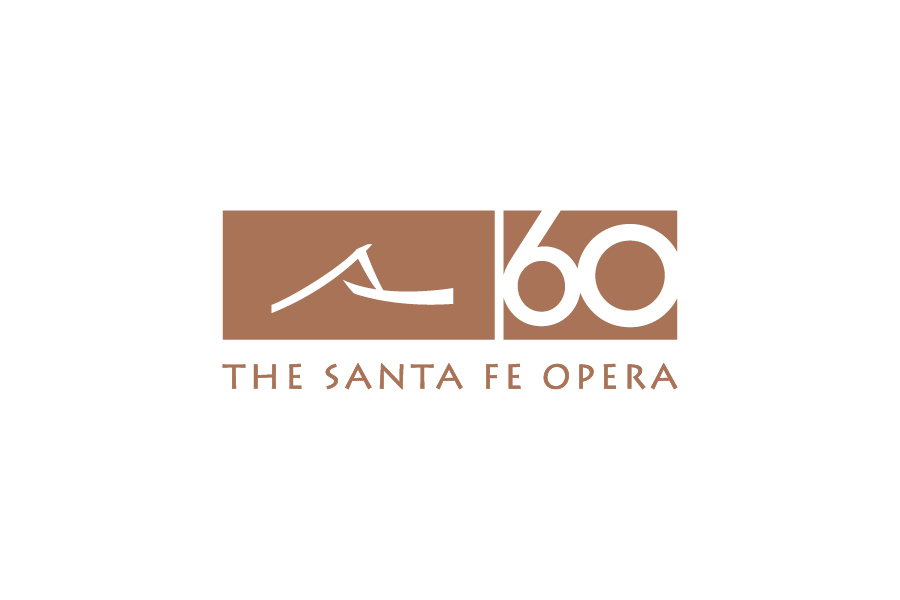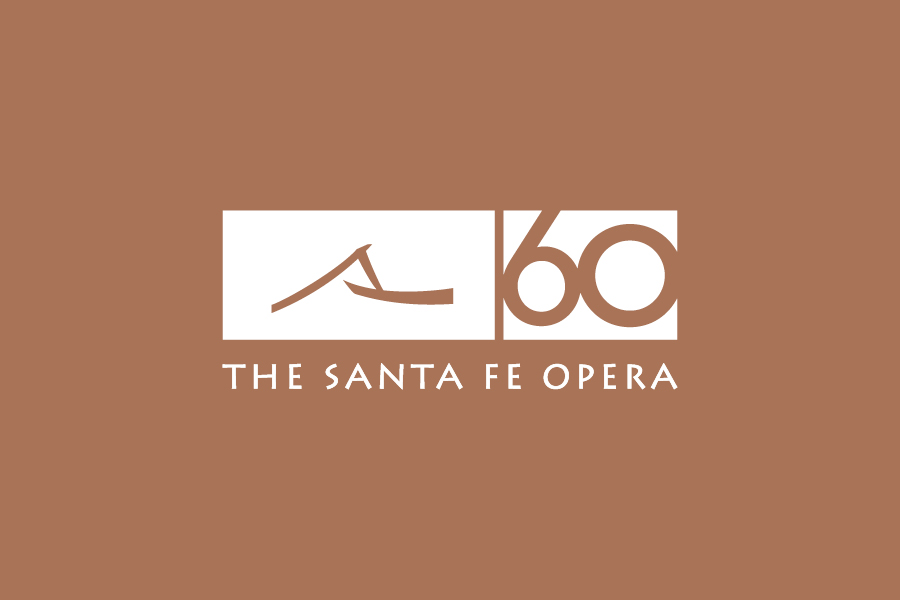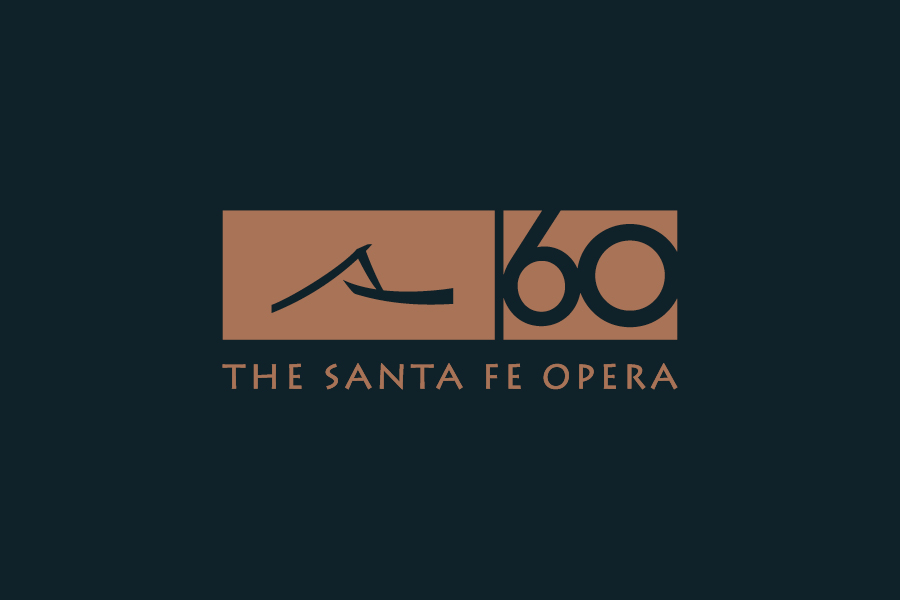 The previously–existing identity of the Santa Fe Opera was integrated into a new mark celebrating its' 60th year anniversary, which was based on the shape and proportions of the center of the stage.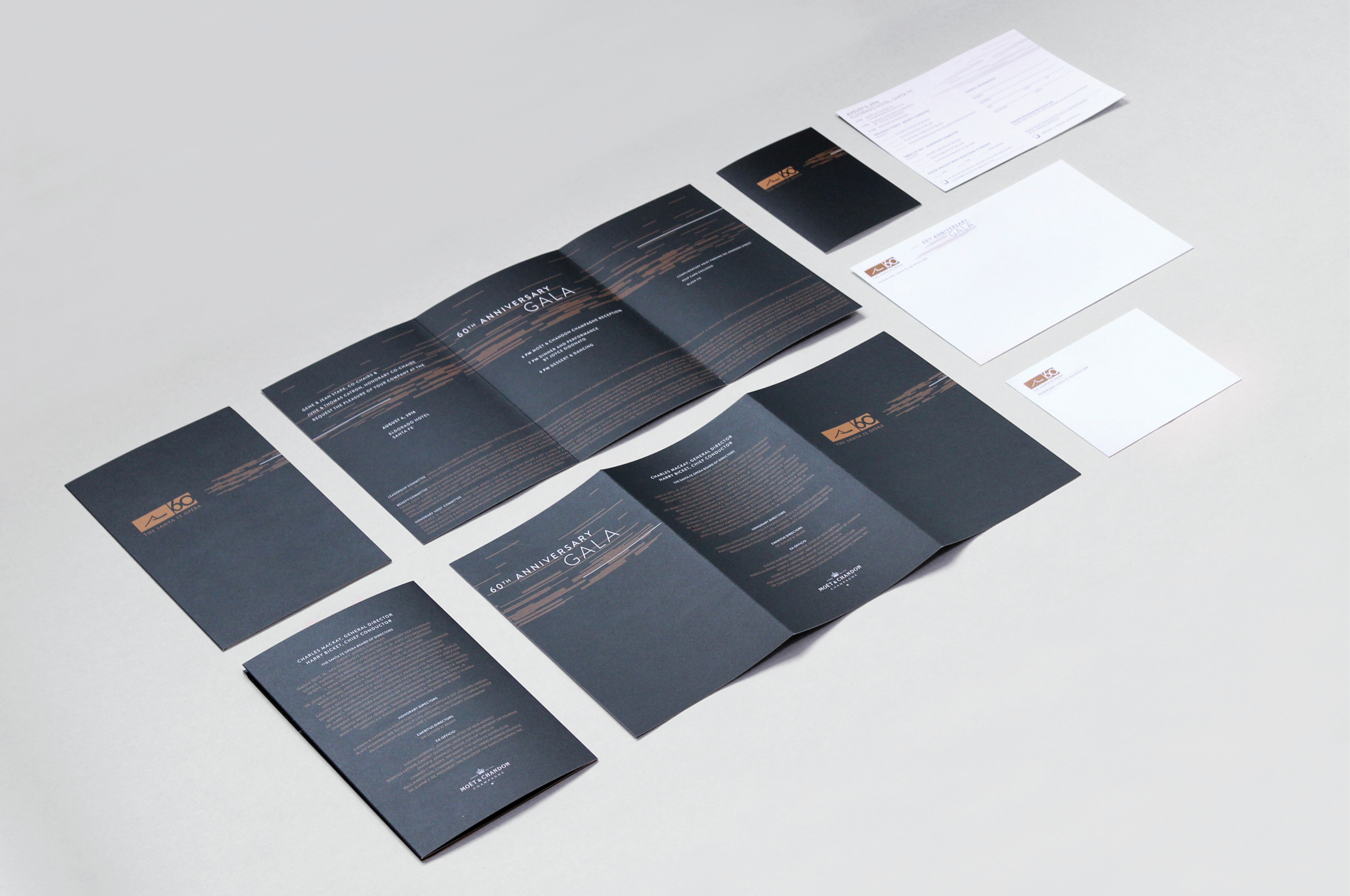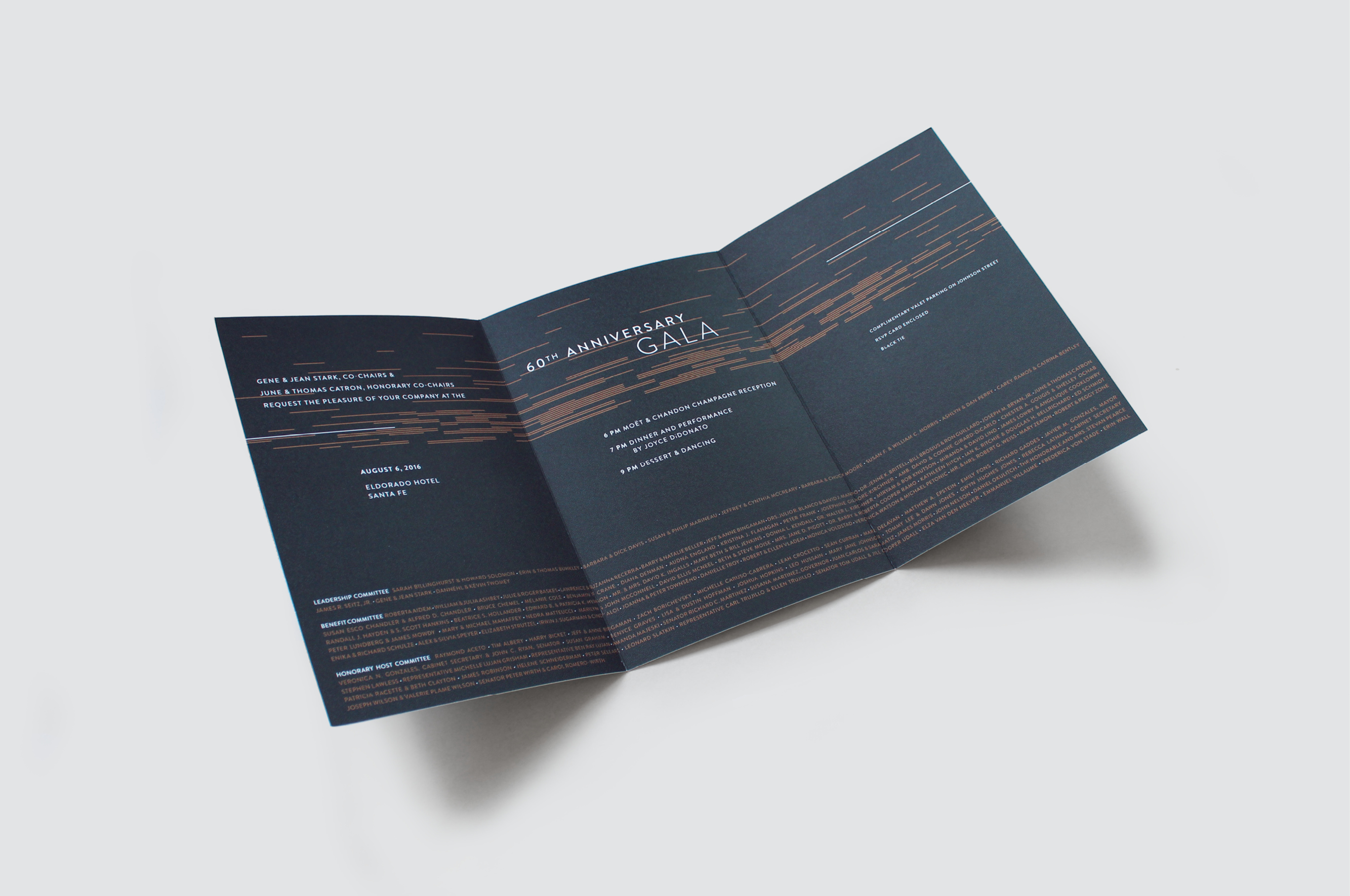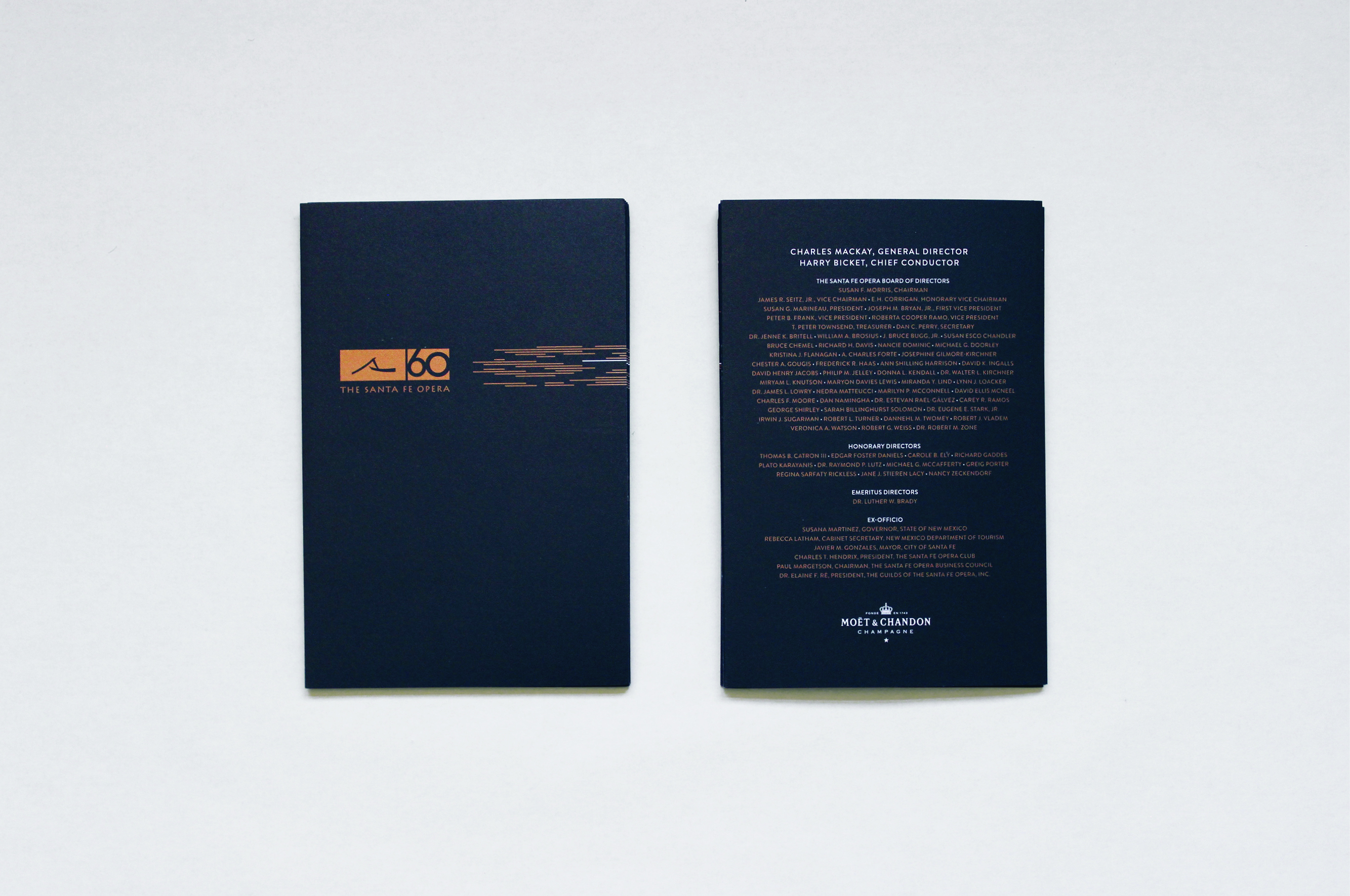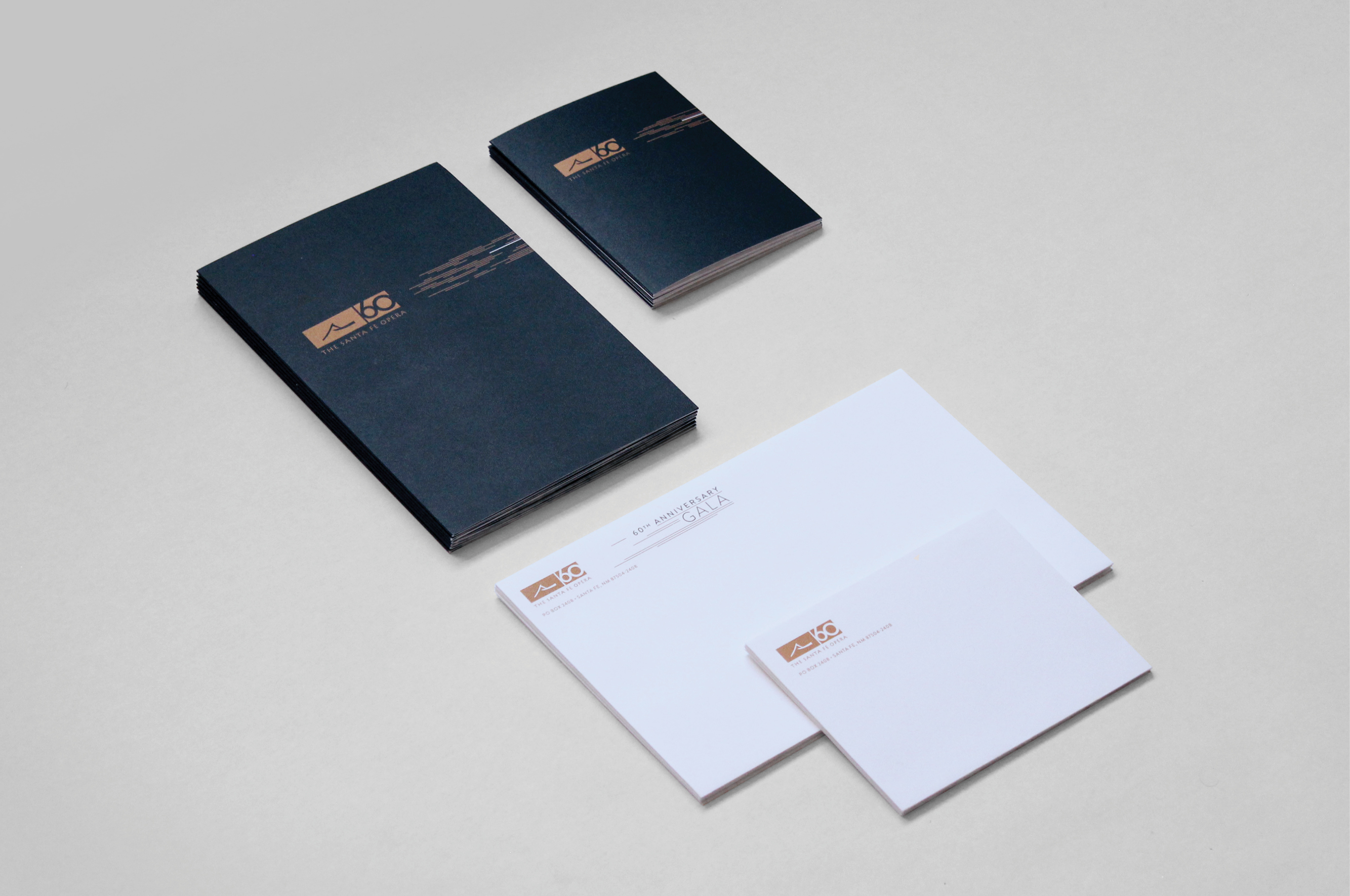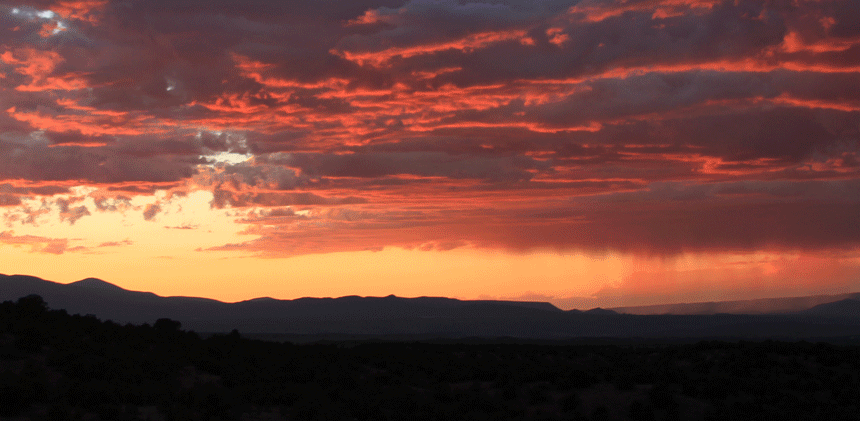 Horizontal lines printed in metallic copper ink became a metaphor for the fiery red clouds the Santa Fe sky, complimented by the "floating" typography.