Monster Savings
E–Commerce Website Design
A fresh–feel shopping experience for savings delivered to your door.
E-Commerce Website Design, U/I, Digital
---
Monster Savings serves both business and residential customers in Manhattan with top quality products, the lowest prices, and highest customer service. In order to better service their customers, they needed a fresh looking E-Commerce website that would show all products and categories at a glance, an easy way to add or eliminate items from their cart, and a quick process to checkout.
Monster Savings services companies like: Gilt Groupe, Business Insider, Buzzfeed, Mount Sinai, Accel Partners, Goldstar Energy Group, Zipcar, Tumblr, Macy's, Foursquare, NBC Universal, Squarespace, Ernst & Young, and many more.
Role: Art Direction, Design.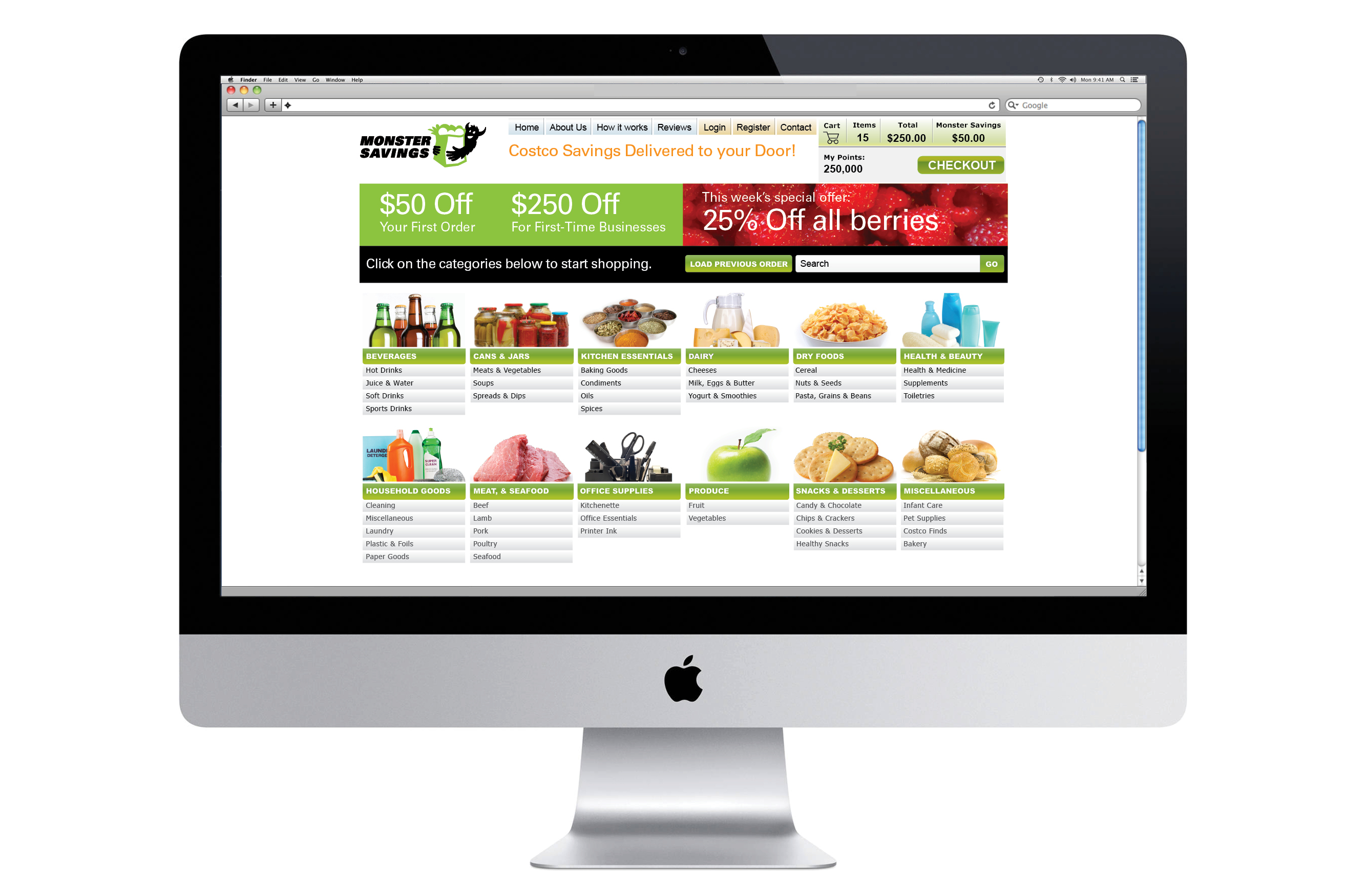 The new website design provided a new, fast and convenient shopping experience themed around a fresh, bright and pleasant feel.